Linear Health Sciences is a medical device company dedicated to developing products for various types of medical tubing based on its proprietary, breakaway safety-valve technology. This platform technology is designed to improve the healthcare experience for patients, caregivers, and healthcare facilities.
The company has made substantial progress toward global patent protections and development of the Orchid Safety Release Valve. There is a total addressable market of more than $5 billion annually for devices made by the company, which was founded by a physician and a business-minded engineer.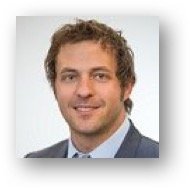 DR. RYAN DENNIS - CO-FOUNDER, CMO
Dr. Dennis is a practicing hospitalist residing in Norman, OK. As the original conceptualist of the ORCHID Valve, Dr. Dennis acts as the clinical cornerstone of Linear Health Sciences. By shaping the team's focus toward maximizing clinical impact, Dr. Dennis drives Linear towards innovation that creates value for patients, providers, and purchasers. Dr. Dennis attended Oklahoma School of Science and Mathematics before graduating with Honors from The University of Chicago. He earned his M.D. and completed a residency in Internal Medicine at the University of Oklahoma Health Sciences Center.  With any free time left you can find him spending time with his nurse practitioner wife and two boys, Weston and Jack, or continuing to hone his skills as an avid aviator and instrument-rated private pilot.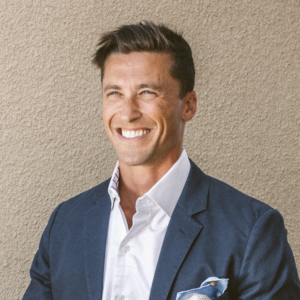 DAN CLARK - CO-FOUNDER, CEO
Dan Clark has been working within med device and creation for over a decade, with a focus on innovation and scalability, after cutting his teeth as a Purdue engineer with a business focus. Detail focused, Dan has had direct responsibility for the product and company lifecycle, growing the company, and moving in to a commercially successful company. Dan spends his personal with his wife and two kids in greater Denver. A health and biohacking junkie, time keeping himself in top physical condition, and supporting new ventures that bring on real change in the medtech industry.
Here at Linear Health Sciences our mission is delivering convenience, safety, and satisfaction to every patient connected to a medical line, and every provider supplying them.
At Linear Health Sciences we know that developing a product for clinical use requires consistent feedback to drive the best possible development of a product. Because of this we've enlisted the help of several thought leaders in the Vascular Access space for their direction and support – ensuring we bring the most functional and valuable product to market.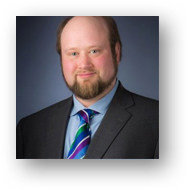 ROBERT B. DAWSON DNP, MSA, APRN, ACNP-BC, VA-BC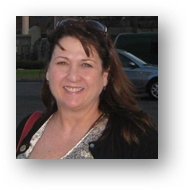 LEIGH ANN BOWE-GEDDES RN, CRNI, VA-BC
Leigh Ann Bowe-Geddes, BSN, RN, CRNI®, VA-BC™ has over 30 years experience in vascular access practice in the ICU, home infusion, and vascular access specialty areas. She is currently a Vascular Access Clinical Consultant, and is a member of the Vascular Access Specialty Team at the University of Louisville Hospital in Louisville, Kentucky.
Ms. Bowe-Geddes is the Past President of the Association for Vascular Access, an international, multi-disciplinary organization dedicated to education and advancement of the specialty practice of vascular access. Ms. Bowe-Geddes is Vascular Access Board Certified (VA-BC) by the Vascular Access Certification Corporation. She is also a member of the Infusion Nurses Society, has been certified as a CRNI since 1991, and has previously served as President of the Bluegrass INS.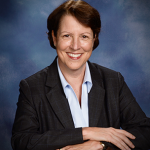 NANCY MOUREAU RN, PhD, BSN, CRNI, CPUI, VA-BC
Nancy L. Moureau is the Chief Executive Officer and Educational Specialist for PICC Excellence, Inc, a company that provides education, consulting and research on vascular access devices. Dr. Moureau is an internationally recognized speaker on Peripherally Inserted Central Catheters and issues of vascular access practice. Her day to day responsibilities include program development, application and maintenance of continuing education "Provider Status", publication, research, speaking and presentation nationally and internationally, manufacturer education and product consulting, insertion and supervision of PICC lines and other related intravenous devices.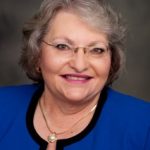 LYNN HADAWAY M.Ed., RN-BC, CRNI
Lynn's entire nursing career has been spent in the practice of intravenous infusion nursing and vascular access. For the past 18 years, her consulting company has provided consulting services to large and small manufacturers of devices and drugs. They provide provide continuing education courses in both traditional classroom settings and online.
Lynn's goal is to improve the quality of care that is provided to patients receiving intravenous infusion therapy by improving the design of products we use and by educating all healthcare professionals about the principles, practices, and evidence associated with this specialty.
Specialties: Published author, infection prevention in infusion therapy, device design and its clinical application, market trends and analysis, training in new devices, sales training, design and development of continuing professional education, writing white papers, assisting new authors with publication process, internationally known speaker on infusion topics.
At Linear Health Sciences we've focused on making our concept become a reality.
By identifying the right partners the Orchid Safety Release Valve will be able to come to market faster and smarter vs. traditional processes and in world-class fashion.

i2E, INC.
With offices in Oklahoma City and Tulsa, OK, i2E's nationally recognized services include business expertise and funding for Oklahoma's emerging small businesses. i2E has nearly $50 million of investment capital under management.

GILERO
Gilero has grown into a one-stop shop for the design, development and contract manufacturing of everything from consumable medical devices to complex electromechanical drug delivery systems. Gilero was conceived by three engineers who spent mornings, nights and weekends together brainstorming ideas for how they could use their product development skills and interest in medical devices to start their own company. Gilero's pedigree focuses on the medical device and drug delivery markets, offering services in design, development, regulatory, testing, tooling, molding and manufacturing of finished devices.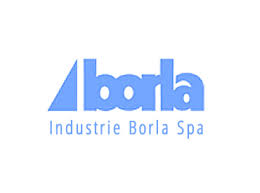 Borla
Borla is a leading multinational manufacturer of plastic, rubber and silicone components for medical applications worldwide. The company applies its successful entrepreneurial vision to focus on three important priorities: innovation, investment and international leadership. From research to prototypes, to product development and manufacturing: from component molding to assembly, and packaging to logistics, ourentirely in-house processes ensure that the quality of every product is the highest priority. With a large manufacturing capacity supported by eight production facilities worldwide, including four in our Turin headquarters, our strong, reliable business systems set the standard in this sector. Business savvy, organization, research, leadership, cutting-edge technology: in a word, Borla.

MEDTECH INNOVATOR
Here at Linear Health Sciences we know a good thing when we see it. In association with Advamed, MedTech Innovator is the premier virtual accelerator in the Medtech space. Out of 430 applicants and over 90 advisors Linear Health Sciences is proud to be one of just 20 semi-finalists to be enrolled. MedTech Innovator is the medtech industry's global competition and virtual accelerator. Their mission is to accelerate the development of transformative innovations that benefit patients and deliver improved value to the health care system. Being associated with the program allows its semi-finalists to be exposed to key industry leaders, finance, and some of the world's largest medical device manufacturers as primary stakeholders and thought leaders while enrolled in the MedTech Innovator program.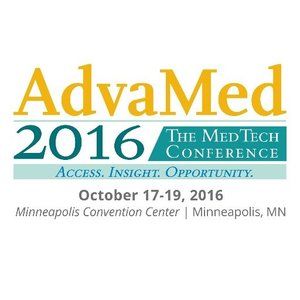 ADVAMED
The Advanced Medical Technology Association (AdvaMed), is a trade association that leads the effort to advance medical technology in order to achieve healthier lives and healthier economies around the world. AdvaMed's membership has reached over 400 members and more than 80 employees with a global presence in countries including Europe, India, China, Brazil, and Japan. AdvaMed's member companies range from the largest to the smallest medical technology innovators and companies. The Association acts as the common voice for companies producing medical devices, diagnostic products and digital health technologies.