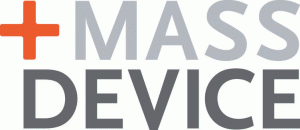 Linear  Health Sciences was featured in MassDevice focused on the GCMI/LHS Partnership
Medical device accelerator the Global Center for Medical Innovation has issued its 1st grant to Linear Health Sciences, developer of the Orchid safety release valve designed to prevent dislodgment of IVs.
The Oklahoma City-based company said it is developing safety release valves for a variety of medical tubing. It's 1st product, the Orchid SRV, is designed to prevent unwanted dislodgements of IVs to reduce the potential for infections, infiltrations and phlebitis, as well as improving IV integrity and customer satisfaction.
"Our acceptance into the Medtech Accelerator program is tremendously validating for the progress we have made to date. It demonstrates the excitement among clinicians and the investment community about the Orchid SRV and our approach to solving a widely recognized problem in nursing and vascular access care. GCMI will guide us through our final refinements of our product, protocols, and testing procedures. It will provide us with additional marketing research and customer feedback to aid our commercialization efforts, and it will support the process as we move toward FDA clearance for the Orchid device," Linear Health Sciences CEO Dr. Ryan Dennis said in a press release.
Linear Health Sciences said it is the 1st company to qualify for the new GCMI Medtech accelerator program.
"Linear Health Sciences was hand-selected into our Medtech Accelerator program based on feedback from the clinical community and existing validation from key stakeholders and investors. Our evaluation confirmed the great potential for the Orchid SRV and Linear's platform technology, which is designed to meet a critically important unmet clinical need. We expect the company to advance steadily toward a successful product launch. It takes a village to get from concept to commercialization, and GCMI was founded to help provide the kind of support that will move the company to the next level," GCMI CEO Tiffany Wilson said in a prepared statement.
You can find the whole story on the MassDevice website.